DistribuTECH, an energy and utility conference in New Orleans, allowed me to tour the historic city for the first time!
Date of Trial February 6, 2019
Purchased Medium Cappuccino
Elegant, glorious blend of espresso and milk, feels like a Paris day sitting outside when in reality I am in the Warehouse District of New Orleans outside the upgraded historic Ace Hotel!
The Ratings
Overall - A
Items below are rated on a scale from 1 to 5 (1 being the lowest and 5 being the highest)
Presentation - 5

Boldness - 3

Sweetness - 2

Price - $2.95
"That sip is the culmination of years of work, three-thousand mile journeys, and passion. Here is how we make that sip perfect." - Stumptown Coffee Roasters
Scroll down to see some beautiful gems I was able to capture on my walks in New Orleans!
Irish Catholic Church Established 1840 and a registered National Historic Landmark as of 1975.
This 1928 building once housed the largest furniture store in the American South - Barnett's.
Lighthouse look-alike in the middle of the Warehouse district of New Orleans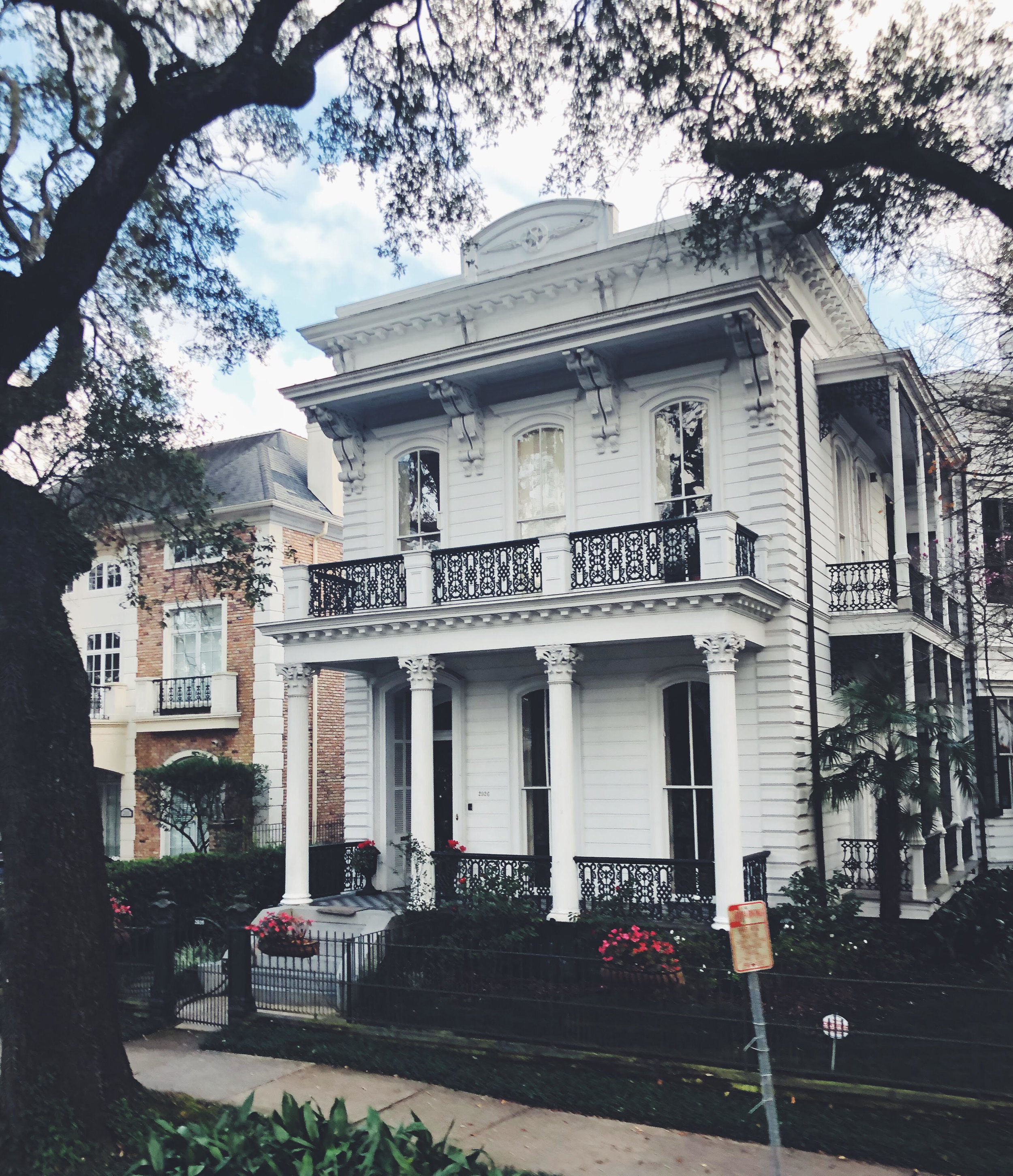 In the charming Garden District, oak-shaded streets are lined with a diverse mix of homes, from single-story cottages to the grand historic mansions and lavish gardens of St. Charles Avenue, on the Mardi Gras parade route.
Keep scrolling to learn more about the excellent characteristics of Stumptown Coffee Roasters
How do they find the right beans?
"The best coffee grows in the most remote places. There is a thin band that goes around the world near the equator. Within that band, you need mountains, thick old-growth forest and just the right microclimate. Set aside up to four days to get there." - Stumptown Coffee Roasters
What does Direct Trade mean to Stumptown?
"We don't buy in bulk on a trading floor. We buy directly from the people who are making the coffee. It's not a transaction; it's a partnership. If someone is growing the quality of coffee we're interested in, then we will help them in any way we can." - Stumptown Coffee Roasters
Cheers!
-Nancy "Brew" Geronian