My travels have been sporadic so on trips I take currently I focus on taking myself out of my comfort zone. One example, which is becoming increasingly difficult, is ensuring I try out new coffee shops (so walking away when I see a Starbucks - although, I have nothing against them!). This week's IBM proposal work led me to fly out Monday evening to Detroit and fly back home Thursday.
I like mirror selfies - no shame!
As I arrived at the airport, a bit early for once (note: I am infamous for getting to my gate as soon as they start boarding or just prior to the gate closing but 'never' late), I had some work to complete on my laptop so I decided to switch things up and grab a seat at the TGI Fridays bar! Why not? I ordered the following. Enjoy my cocktail review!
TGI Fridays Cocktail Menu
Location PIT International Airport
Date of Trial April 15, 2019
Purchased Ultimate Tropical Berry Mojito (300 calories)
If you like a burst of sugar in your mouth then this mojito is just the right one for you! For me? I like (really like) sugar but this tasted like a strawberry daquiri that drank a Redbull. One thing to highlight - I adored all the fresh mint!
Overall - B-
Items below are rated on a scale from 1 to 5 (1 being the lowest and 5 being the highest)
Presentation - 4

Boldness - 2

Sweetness - 5 (sugar overload)

Price - $9.00
The staff here was fantastic and extremely welcoming! I ended up ordering a second [classic] mojito with the help of the staff's friendly encouragement. See picture below: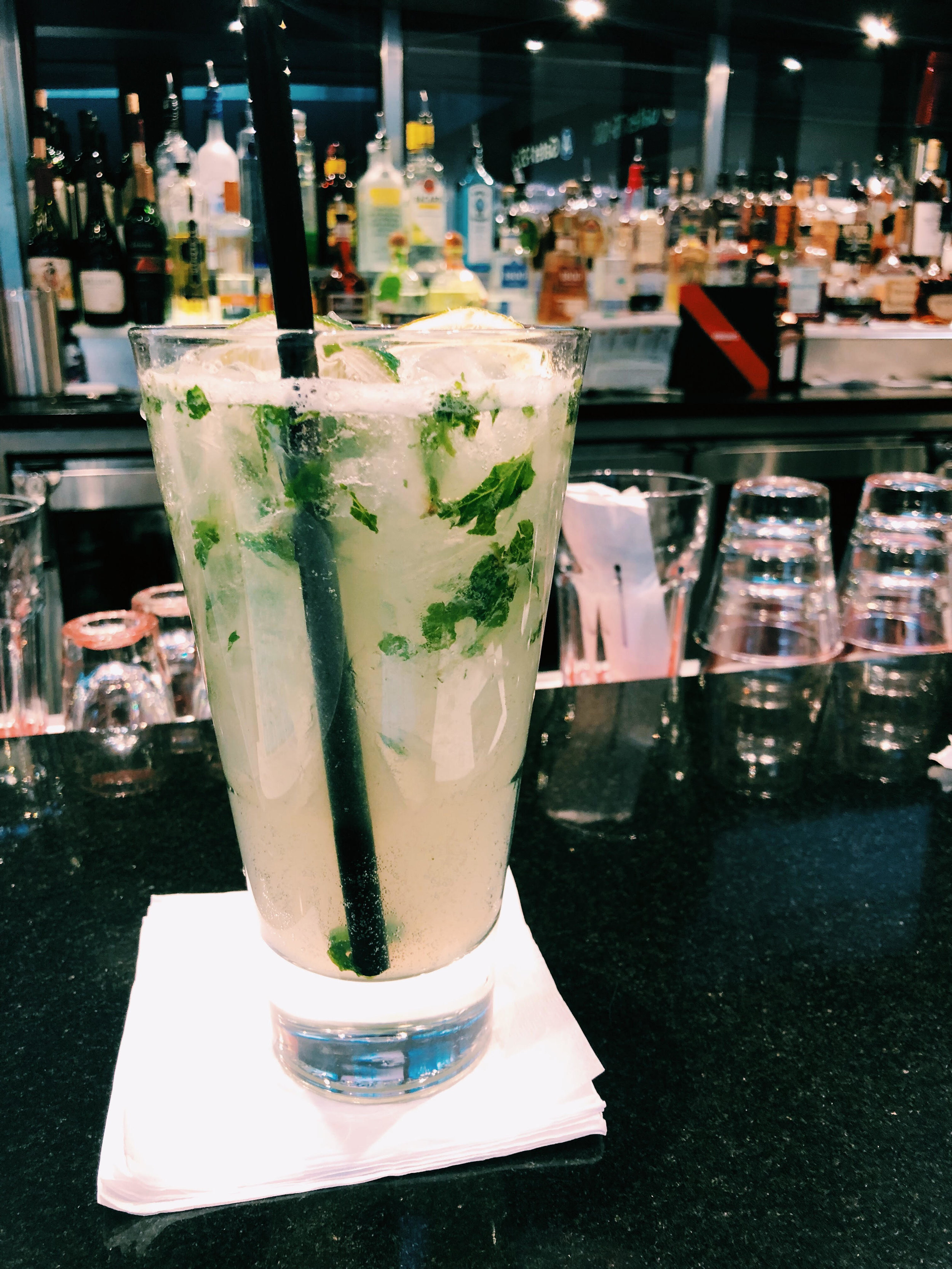 Classic Mojito also sweet!
Bold mintiness - lovin' that!
Cheers!
Nancy "Brew" Geronian