Date of Trial March 30, 2019 (day after my birthday!)
Location 441 Lexington Ave, New York, NY 10017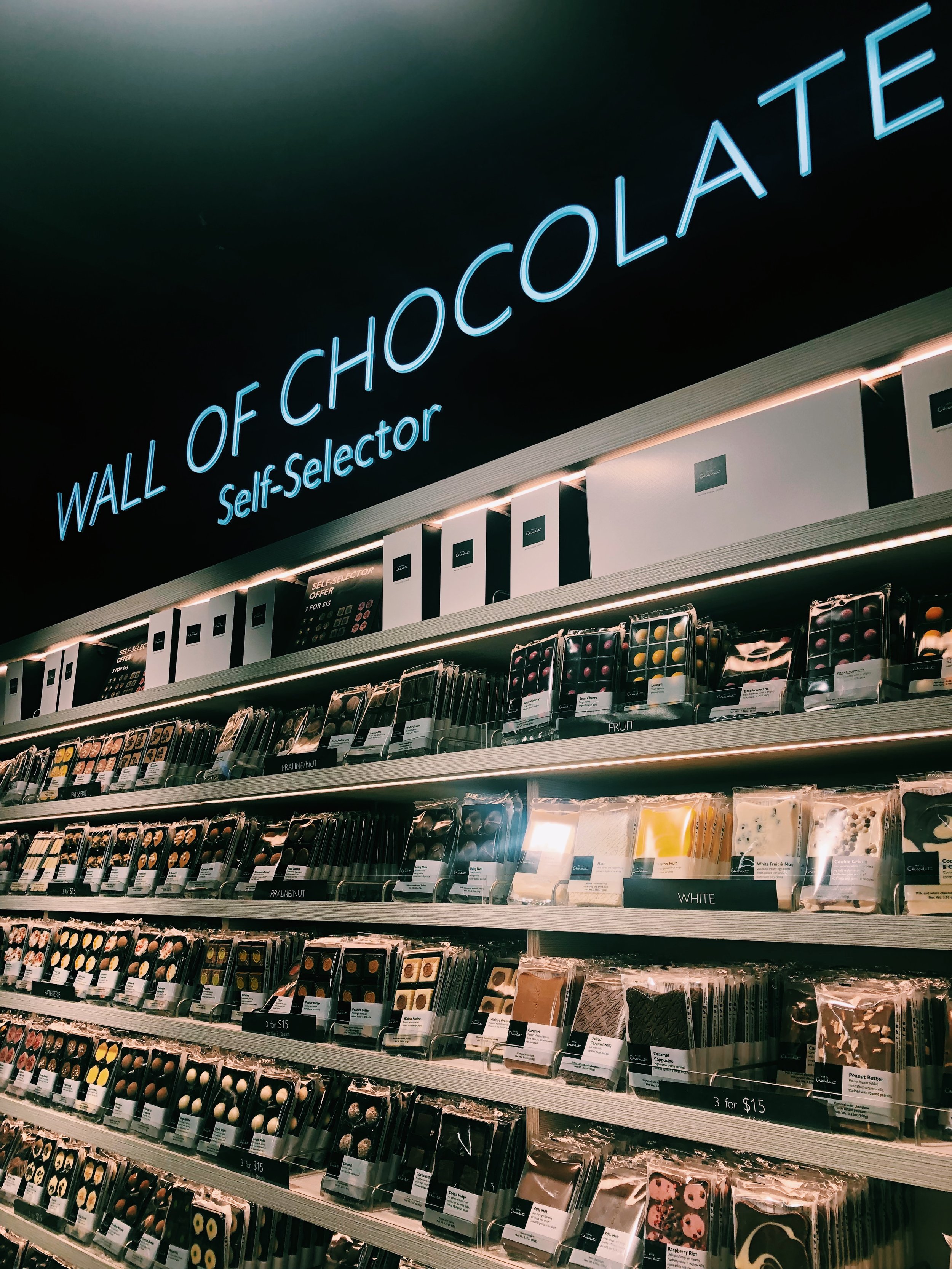 The variety of chocolates all around the shop was unbelievable!
Everything from truffles to animal-looking treats.
We tried the cappuccino and the hot chocolate - review below!
With vegan / dark chocolate shavings on top!
The Ratings
Purchased Cappuccino
OVerall - C-
Items below are rated on a scale from 1 to 5 (1 being the lowest and 5 being the highest)
Presentation - 4 (the shavings were yummy)

Boldness - 2

Sweetness - 3

Price - $3.95
70% cocoa vegan dark chocolate shavings added a fun flair to the top of this mediocre cappuccino - fluffy foam, not very bold with a dash of sweetness. I ended up tossing the bottom half of the drink due to its lack of flavor.
Emile enjoyed his vegan hot chocolate!
More than I enjoyed my cappuccino!
Gorgeous shop filled with goodies!
Cheers!
Nancy "Brew" Geronian