Location 3339 Penn Avenue, Pittsburgh, PA 15201
Date of Trial December 15, 2018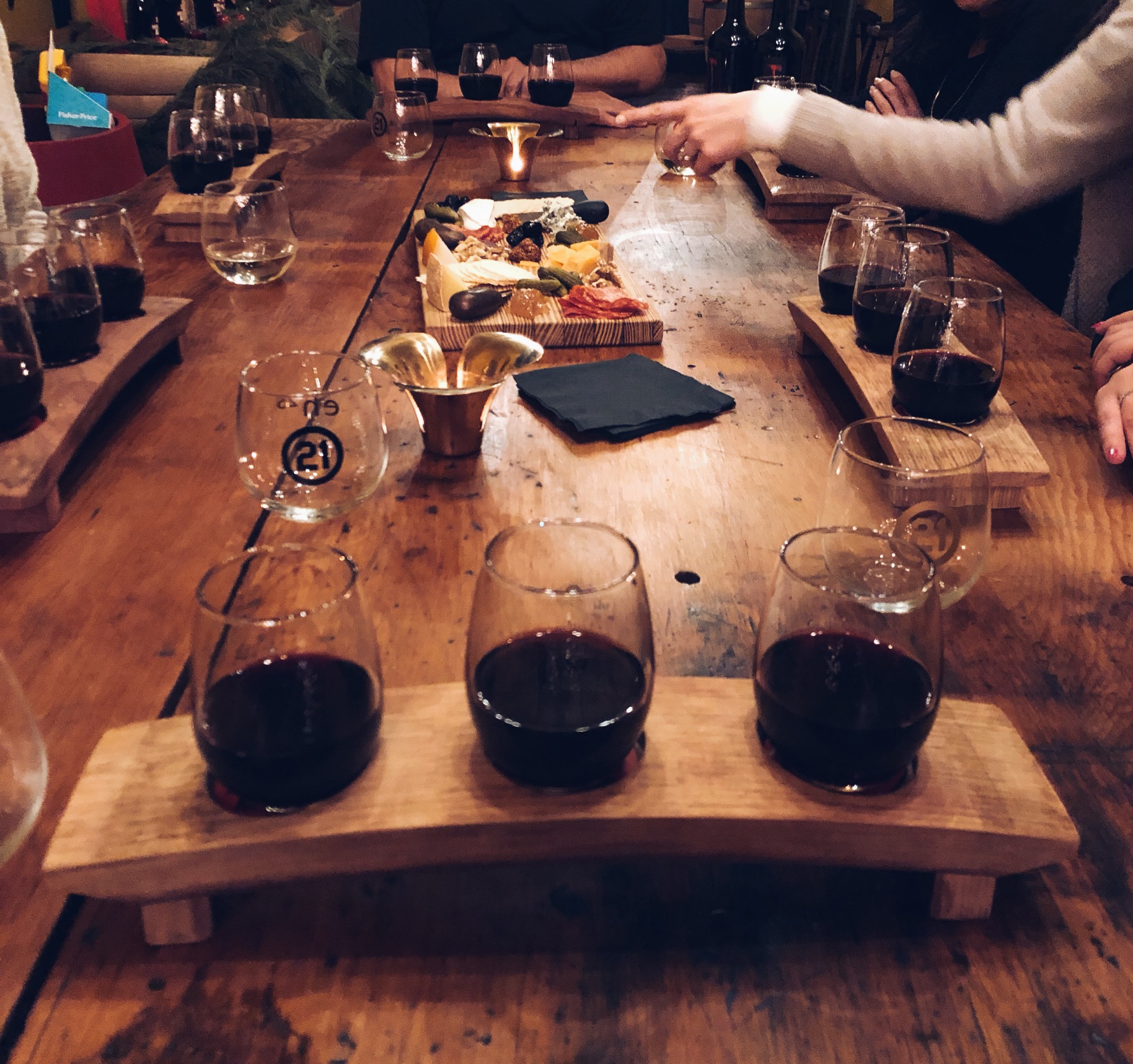 Wine tasting at the end of the tour
Fabulous time shared with 3 other dates!
On this rainy day in December, my hair was beautifully curling with the humidity on a date I planned. We walked into the wine bar and were quickly welcomed with a white wine glass as an introduction to the wine tour. We then made our way to the basement where neatly stacked barrels were out and performing the wine miracles! We were able to see where they crushed the grapes, corked the bottles, and hand labeled and waxed the final result.
Super fun date night spot!
This picture was taken at the end of the tour…visible by our big smiles!
Purchased Zinfandel
The Ratings
Overall - B+
Items below are rated on a scale from 1 to 5 (1 being the lowest and 5 being the highest)
Presentation - 5 (each bottle is hand labeled and waxed)

Boldness - 4

Sweetness - 1

Price - $50.00 (yes, pricey! But it is due to the handmade nature of the wine)
The wine is bursting with flavor. The oak-ness to the sip is delightful as is the dark berry essence.
The owner, Duane Rieder, has a collection of cool pieces throughout the basement
He started making wine with his neighbor Nino Tolomeo in 1992!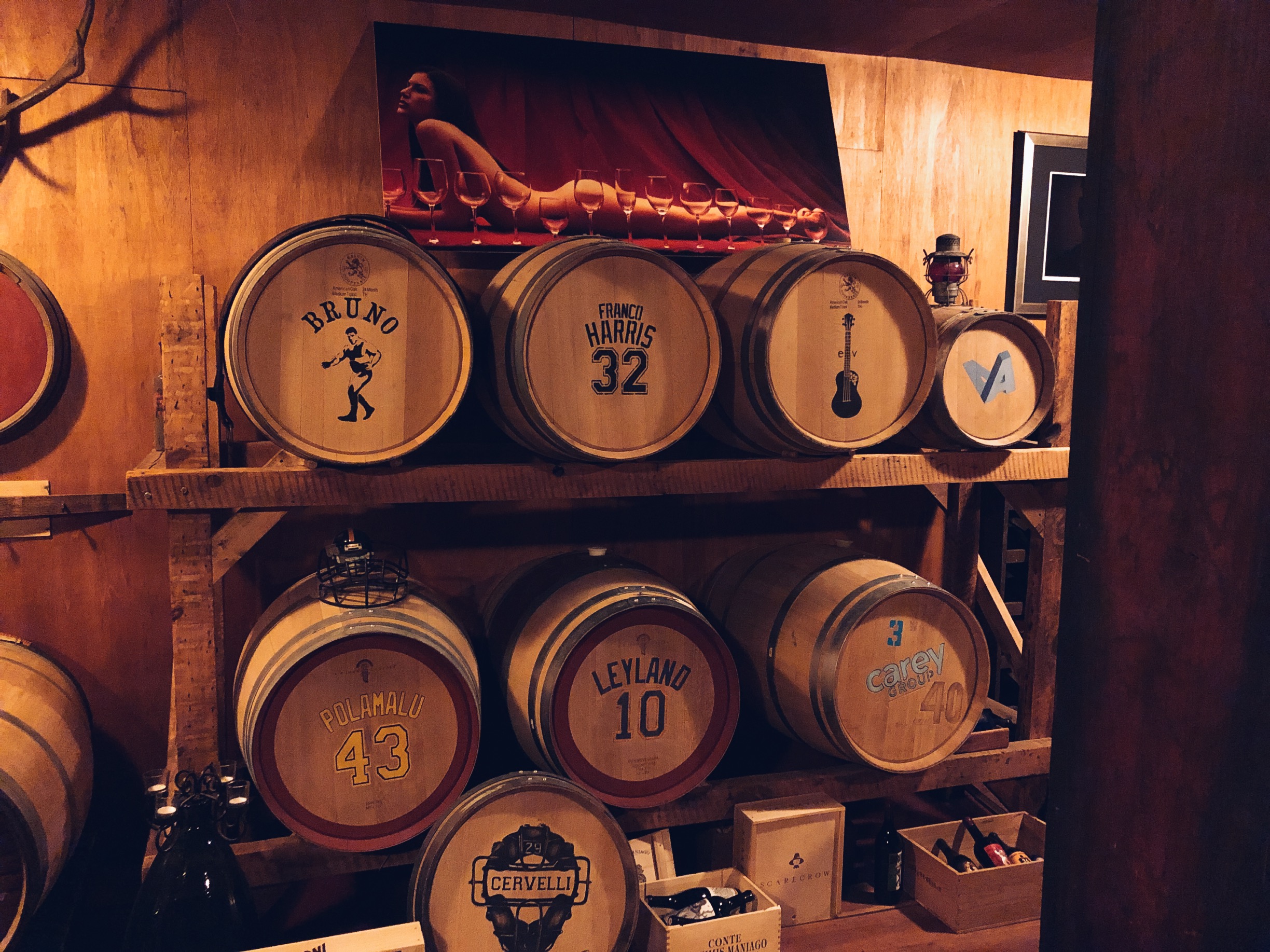 Barrels and artwork throughout are eclectic & rich with character
The wine bar is adjacent to the Roberto Clemente Museum!
Cheers!
Nancy "Brew" Geronian